Award-Winning Acupuncture and East Asian Medicine
Practice in Spartanburg, SC
Acupuncture and Chinese medicine are safe, effective, and drug-free therapies that can help address a wide variety of
common ailments and problems.
Do you struggle with your health?
Fertility

Pregnancy support

PCOS

Menopause

Endometriosis

Fatigue
Migraines

Anxiety and stress

Chronic pain

Fibromyalgia

Peripheral neuropathy

Sleep disturbance
Take charge of your health in a safe, healing environment.
Local acupuncture and Traditional Chinese Medicine in Spartanburg, SC
Dealing with health problems can lower your quality of life and make you feel overwhelmed, discouraged, and lonely.
So we use acupuncture and Traditional Chinese Medicine (TCM), methods over 2000 years old, to restore balance to your health and function.
With a caring health partner and safe, drug-free treatments, you can focus on enjoying your body and your life like you were meant to.
Schedule Appointment
How to Start Your Journey to Wellness
START WITH A FREE 15-MINUTE CONSULTATION.
We'll discuss your health history, needs, treatment options, and whether acupuncture and/or herbal medicine is a good fit for you.
SCHEDULE A FULL EXAM.
We'll give you a full exam and ask you questions about what's going on head to toe, internally and externally.
GET A CUSTOMIZED TREATMENT PLAN.
Each body is different, so your treatment will be different. We'll prescribe a customized plan that addresses your specific needs.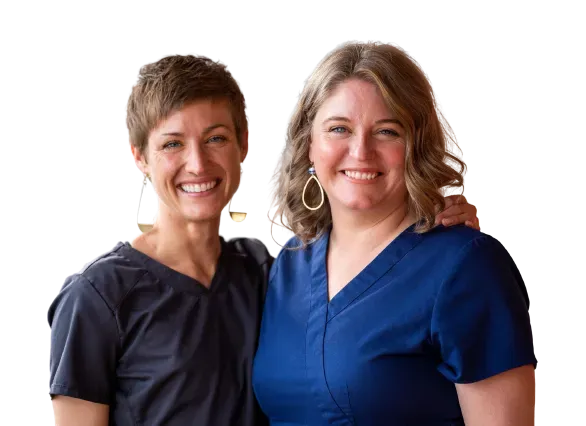 Terrie Rockwell
Dr. Britta is a wonderful and compassionate healer. She takes the time to talk to here patients to find out what is transpiring on a deeper level. She uses the cups, the needles, the moxa, and herbs to help her patients..
Betsy Grimes
I highly recommend CFA. Both Dawn and Britta are knowledgable, empathetic, interested in my whole health picture. They are highly qualified and I am beginning to have real hope for an end to my years of back pain.
Jeanne Papst
When I first started treatments with Dr. Garrison, my pain level was at an excruciating 10. Dr. Garrison worked with me and tailored the treatments to my needs and after less than 8 weeks, my pain level is down to a 3 and getting better every day! I highly recommend Dr. Garrison. Dr. Garrison helped me understand my injury and how long the healing process would take. She is highly trained, personable, informative and actually spends time talking to you like you're a real person!
Parker Fipps
There are not enough good things that I can say about Dr. Garrison and her practice. She is one of the most sincere, knowledgeable and professional people I know. I have been getting acupuncture for about three months now for gallbladder/digestive issues. Since my initial appointment, my condition not only has improved greatly, but Dr. Garrison has shared so much knowledge about my condition, how it translate from Chinese medicine and how it applies to more than just the medical field. She is so thorough each time and takes time explaining what she is doing and how it may help. I feel honored to be one of her patients and I cannot recommend this her practice enough to the people I know. If you're contemplating acupuncture or have an ailment physically/mentally/spiritually, please highly consider Carolina Family Acupuncture as your place of healing.
Shannon Belouin
I have recently experienced acupuncture for the first time with Dr. Dawn. I was nine months pregnant at the time period she has created a serene and comfortable space and she explained things so well. The treatment was gentle and I was relaxed throughout the session. Thank you Dr. Dawn!
Kayla Taylor
I have had two treatments so far and I can already tell a huge difference in my anxiety and tension. Dr. Dawn energy is so calm and caring. I highly recommend giving her treatments a try.
Janet Woolard
I sought out acupuncture because of nerve pain in my hip and leg which two rounds of physical therapy did not eliminate. Nerve pain is not a quick fix but I had significant relief after the first treatment and continues to improve. My time on the acupuncture table is very relaxing; much like a massage without the rubbing! Dr. Dawn is an empathetic listener and very knowledgeable. I trust her to provide the best care and highly recommend her.
Hunter Mahon
I reached out to doctor Don specifically to encourage the healing of a meniscus tear/knee - clean up surgery. That has happened in additionally she's helped with other areas of my sense of wellbeing. She's knowledgeable and skilled, and her care for the patient comes through and her presence in her communication/teaching. My first real experience with acupuncture - and glad it was with Dr. Dawn!
Vanessa Smith
This is my first experience with acupuncture and I was somewhat skeptical, but I was in so much pain due to psoriatic arthritis, I feel I had to try it. I am so glad I did. Dr. Garrison listened to my problems and was very thorough in explaining the treatment. Within weeks she has made significant progress in managing my pain from PsA as well as providing relief for chronic lower back pain. She genuinely cares for her patients and their well-being. I highly recommend Dr. Garrison.
B.J. Lathwell
I had problems with my middle back it wasn't a lot of pain. I stopped into Carolina Family Acupuncture to see if I could schedule an appointment, and Dr. Dawn saw me right away. She is very easy to talk to and addresses any concerns you might have . I knew my issue was not a quick fix, so I proceeded with ten sections period now I have little or no pain at all. If you have any kind of pain, Dr. Dawn is the one to see.
Greenville location :
1622 E North St Ste 3,
Greenville, SC 29607
Spartanburg Location:
1218 John B White Sr. Blvd Ste E, Spartanburg SC 29306
BUSINESS HOURS
Monday - 8:00 am - 5:00 pm
Tuesday - 1:00 pm - 7:00 pm
Wednesday - Closed
Thursday - 10:30 am - 4:00 pm
Friday - 10:00 am - 7:00 pm
Sat-Sun - Closed
HSA and FSA Are Accepted